Freelance surface pattern designer and illustrator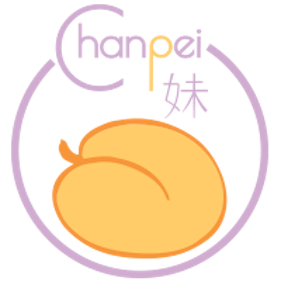 Under studio Chanpei, Vickie Chan creates illustrations, bespoke creative lettering (sometimes called typography) and surface pattern designs for visual merchandising, interiors, packaging, fashion, homeware, stationery and other products. While these creations have more practical applications, Vickie can also develop patterns and textures for brands to use as part of an identity. Fascinated by trends and spotting recurring themes, Vickie also offers a bespoke trend reporting service, decoding what she sees and what she has researched into a developed trend report or mood board that can be used by brands and commercial clients in their business strategy.
Over the years Vickie has well explored line quality, the meaning of mark making, colour and texture. Her art portfolio includes screenprinting, collage-like mixed media painting, drawing with inks and pencil, sewing and embroidery – all of which inform her hand-drawn illustration and pattern design style. Her main sources of inspiration are themed but diverse: nature, the animal kingdom, the tropical surrounds of Hong Kong and its urban textures, creating visuals with stylised colour palettes and a subtle dose of nostalgia. Alongside organics, botanics, conversational prints, lies an occasional touch of whimsy. Never the one to follow all the rules, Vickie creates a light sense of playfulness in her work. Her patterns are rarely perfectly symmetric and contain what she likes to refer to as the occasional Easter egg.
Since graduating in Fine Art at Sheffield Hallam University (UK), Vickie has completed further courses at Central Saint Martins (London, UK) and Rachael Taylor's Make It In Design ABSPD modules. For fun, Vickie has created a series of illustrations titled SurvivingHK, which explain and poke at life in Hong Kong. Vickie has experience in custom publishing design, with a focus on photography and handcrafts coffee table books. She also contributes to various magazines and newspapers, with a focus on art, culture and lifestyle, and has written for WGSN.
studio Chanpei portfolio